S1000D User Forum 2022 – Meet the Xignal Team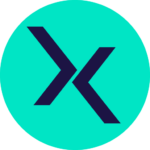 By:
Kate Hawkins
Xignal Team
S1000D User Forum and ATA e-Business Forum, June 20-22, 2022 – Renton, Washington USA
This is an event you don't want to miss.
Meet our team (Charles Angione and Phill Barratt) and aviation professionals from DoDs/MoDs, manufacturers, airlines, distributors, MROs, lessors, and technology providers. Learn from the industry's most influential experts about new industry initiatives and upcoming specifications.
The Xignal team will be in the exhibition hall on the GPSL stand showcasing Xignal S1000D throughout the event.
On the 21st  join Charles Angione for a coffee break live demo of Xignal S1000D.
During the demo Charles will demonstrate how Xignal's integrated S1000D web editor, CSDB and affordable SaaS pricing model make Xignal perfect for organisations who need to produce S1000D for delivery up the supply chain.
Not enough to coax you away from the main hall refreshments?  Charles will also step through how the application has been designed for use as a 'supplier portal' for Tier 1 organisations looking to manage their suppliers S1000D delivery into their PLM/SLM.
You can register for the S1000D User Forum here.
If you are attending the event and would like to arrange to meet with the team please email [email protected]
If you are unable to attend but would like to receive a recording of our presentation please complete the form below and we will share a recording with you after the event.
Contact us
Considering smarter ways of authoring and collaborating with S1000D? Please get in touch.