Webinar – How to simplify S1000D authoring for engineers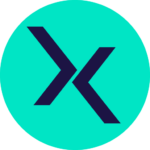 By:
Kate Hawkins
Xignal Team
January 11th 2023, 2pm GMT
In many organisations, engineers contribute to technical documentation by writing maintenance procedures and technical descriptions for their equipment which feeds directly into S1000D technical publications.
Engineers have deep domain knowledge but they are unlikely to have the S1000D specification experience or knowledge of XML editing tools needed to create S1000D technical documentation using traditional S1000D authoring tools.
In this webinar we look at how simplifying S1000D authoring for engineers, can vastly streamline the flow of information from your product or equipment subject matter experts into your final S1000D technical publications.
Register below for this 30 minute webinar and start January with a big S1000D bang!
Contact us
Considering smarter ways of authoring and collaborating with S1000D? Please get in touch.