Xignal S1000D has arrived in Turkey!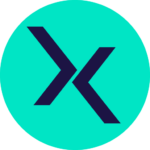 By:
Kate Hawkins
The Xignal Team
We are excited to share the news that Informatik Innovation are now the official reseller of Xignal S1000D solutions in Turkey.
The fantastic team at Informatik Innovation have more than 30 years of experience and expertise in the field of Computer Aided Scientific, Technical and Engineering applications.  Adding Xignal S1000D to their portfolio enables the team to offer Turkish organisations a new and modern way to create, manage and deliver S1000D data throughout the supply chain.
The partnership with GPSL will allow our customers to unlock increased value by expanding the Product Digital Thread from core PLM to Technical Publications. We are excited to be able to offer Turkish organisations this unique choice of leading S1000D technical documentation solutions to meet all requirements and budgets.

Ettore Leo, Vice Chairman of the Board of Directors, Informatik Innovation
Xignal S1000D Suite was launched in 2021 and has already secured a global customer base of Original Equipment Manufacturers (OEMs), eVTOL manufacturers, technical documentation offload companies and smaller organisations throughout the supply chain.
The adoption of S1000D in Turkey is gathering momentum and this exciting partnership offers Turkish organisations the opportunity to work with in-country experts to implement the best S1000D solution for their needs.
About Informatik Innovation
Informatik Innovation is a Turkish based company, part of the Integral Group which belongs to the 9Alltitudes Group.
The 9Altitudes group, headquartered in Belgium, is an important Microsoft and PTC partner operating in several European countries and has become a leading European partner in digital transformation combining the best of both the Microsoft and PTC worlds.
Get in touch for more information
For S1000D solution enquiries within Turkey please contact Serdar Murt or Serkan Acaroglu
For more information about the partnership or to enquire about regional partnership opportunities please contact Kate Hawkins
Contact us
Considering smarter ways of authoring and collaborating with S1000D? Please get in touch.