Xignal S1000D customer profile : Protech Publications Ltd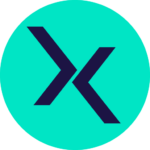 By:
Kate Hawkins
The Xignal Team
The challenge of finding a robust AND flexible S1000D Solution for a distributed authoring team
Protech Publications is a specialist S1000D Technical Documentation services company who were looking for a robust S1000D publications suite to manage their growing client base.
The  team have decades of S1000D experience so they had very clear requirements in terms of what they did and didn't want from an S1000D publications suite.
They were looking for a scalable S1000D solution that:
Offered full end-to-end (author, manage and publish) S1000D publishing capabilities with a robust S1000D CDSB.
Would manage multiple S1000D issues throughout the publication delivery lifecycle
Could easily be configured for customised workflows and user permissions
Would improve data quality and productivity via project business rules (BREX) checker and common information repositories (CIRs)
Could be deployed quickly and cost effectively
Could be accessed by their in-house team and remote S1000D authors and easily rolled out incrementally as their team expands.
Xignal S1000D Suite provided the perfect out-of-the-box solution for Protech
It is built around a flexible, highly capable S1000D CSDB which enables Protech to securely manage their clients S1000D projects and ensure friction-free collaboration throughout their distributed authoring teams.
Its modern user interface and dashboard make it easy for Protech to manage multiple versions of S1000D, across multiple projects, for multiple clients. Without the need for external training or services, they have been able to customise their system to incorporate project specific user access, workflows and approval steps.
The instantly accessible S1000D SaaS model meant that no software needed to be installed and there are no VPNs, remote machines or any other IT architecture to be configured as they expand their global team and bring on more S1000D client programmes. This has enabled Protech to concentrate on the job at hand – providing their customers with a second-to-none service.
Having looked at the available options for an S1000D solution, we selected Xignal S1000D Suite as it provides us with an 'all inclusive' toolset with significant advantages over the traditional on-premise S1000D publishing suites.

As a small but growing business, the S1000D SaaS model is perfect as it meets our current and future needs. The secure cloud environment has enabled us to invite our clients into the system via approval workflows which has massively streamlined our S1000D delivery process. The browser based authoring environment is feature rich but fantastically easy to use which means that even the less experienced authors in our team were up and running from day one.

Richard Austin, Managing Director, Protech Publications
Protech Publications Info
Protech Publications are a UK based technical publications company supporting various industries from aerospace to rail.
They provide value by exceeding customer expectation and displaying innovation and deep domain expertise.
Protech are using Xignal S1000D Suite for end-to-end management, authoring and publishing of their S1000D technical publications for their global client base.
Contact us
Considering smarter ways of authoring and collaborating with S1000D? Please get in touch.