How to improve your suppliers' S1000D data compliance and delivery process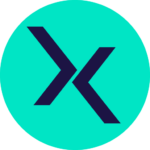 By:
Kate Hawkins
Xignal Team
S1000D Webinar - 3pm BST (London) 29th March 2023
Do you mandate S1000D data delivery from your equipment suppliers?
If so, you're probably familiar with some, if not all,  of the below:
Your supplier is new to S1000D and is unfamiliar with the required tools and processes
Your supplier delivers S1000D data that fails validation
Your supplier S1000D data delivery timescales slip because of data rework
Your in-house team have to convert non-S1000D data deliveries into S1000D XML
Your Technical Publication costs increase because of delivery delays
You have accepted that your suppliers S1000D data delivery will never be perfect
In this 30 minute webinar we look at why the above are common issues faced by Prime and lower Tier organisations in the Aerospace and Defence Supply Chain, and how modern approaches to managing your S1000D data delivery from suppliers can make these issues a thing of the past.
Contact us
Considering smarter ways of authoring and collaborating with S1000D? Please get in touch.